YOUR DREAM GETAWAY AWAITS
WELCOME TO FERN GROTTO INN
Looking for the perfect home base for exploring Kauai? Discover the vacation rentals in Kauai you've been dreaming of.
Tucked away on the east side of the island in historic Kapaa town, Fern Grotto Inn offers authentic old-style plantation cottages with island-inspired furnishings and modern amenities.
Centrally located on the banks of the Wailua River, surrounded by a lush landscape of fruit trees and only a block from the beach, this is the Kauai paradise you desire.
In our sun-drenched cottages, you could spend your entire vacation relaxing in the fresh, island-inspired interiors. But, with a tropical oasis in your own private yard, you'll want to spend just as much time outside in our garden.
Fire up the gas grill for a barbecue, or pack a picnic lunch and walk one block to the beach. Paddle down the Wailua River with the complimentary kayaks and stand-up paddle boards, or take our bikes for a spin on the Kauai Path, a ten-mile trail winding along the stunning coastline.
We offer a 3 bedroom/3 bathroom unit and multiple studio units of varying sizes for you to have the perfect size room for your visit.
Our boutique style is sure to impress you and your loved ones. We're certain you won't find a place like this on Kauai or anywhere else!
We look forward to welcoming you soon to our slice of paradise.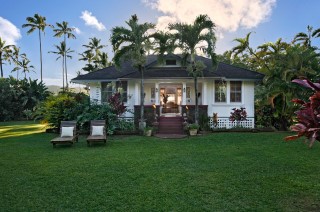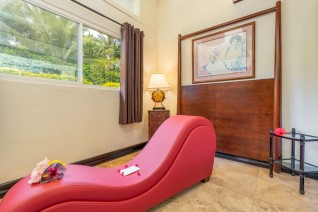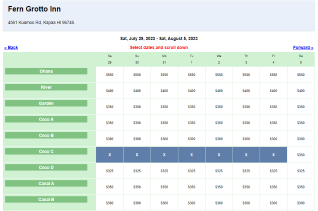 CONTACT US
Our mission at Fern Grotto Inn is to make your stay on the Isle of Discovery an unforgettable adventure. Don't hesitate to reach out directly to us with any questions or special requests.
Give us a call: 808-821-9836 – Reach us by email: [email protected]
Permit # TVNC 1070-4340-4341-4342
Fern Grotto Inn is located in the tsunami and flood evacuation zone.